Reduce your team's dependency on passwords
AuthX's SSO provides members of your organization with frictionless & convenient access to data & systems – without the need to continuously enter log-in credentials.
Launch all your business apps from one place with the AuthX Portal for frictionless sign-in.
One log in With AuthX SSO
The single sign-on authentication method allows users to access multiple applications using one credential, rather than having to memorize multiple, long passwords.
Customize your authentication process with AuthX Single Sign-On for better results
AuthX Single Sign-On uses multiple open standard connection technologies such as SAML, OpenID, & OAuth
AuthX uses SAML for secure access to web application assessed by IDP (Identity Provider) and SP (Service provider).
OpenID enables you to sign in to multiple websites without creating new passwords by using an existing account.
OAuth is an open standard connection technology that uses a token-based authentication method for providing web services to the user.
AuthX System for Cross-domain Identity Management (SCIM) technology allows industries to manage user provisioning and rollouts easily.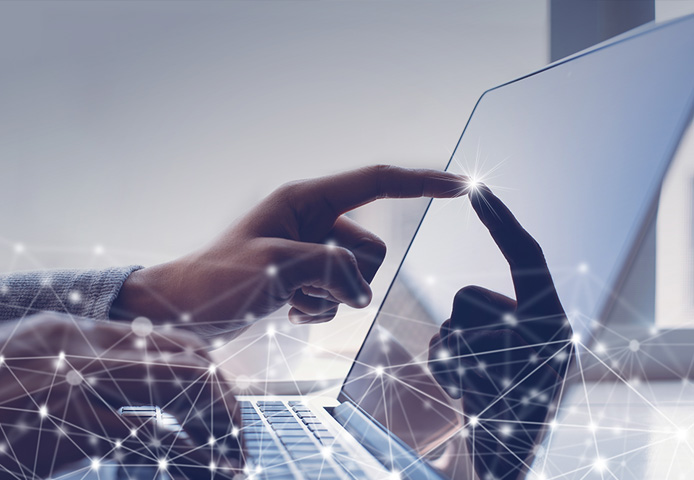 How to improve productivity and save time with AuthX SSO
Minimal passwords to remember
An improved user experience is one of the most valuable advantages of AuthX SSO. By eliminating the need for repeated logins, customers can now enjoy a truly seamless and modern digital experience through biometrics, mobile authentication, etc.
Streamline the Signing in process
The SSO Single Sign-On is used to authenticate multiple web applications through a single authentication process. With AuthX SSO, you can choose your factors to authenticate with any web application integrated with the AuthX app.
Reduce the chances of Phishing
An effective SSO solution depends on cloud-based security system that includes MFA. Companies that do not use SSO may have hundreds of different credentials that are vulnerable to phishing attacks. Try SSO now in your enterprise for faster & safer authentication
Secure, customizable workflows to cater to your organization's needs
SSO offers account linking, So you can simplify your processes. This can be implemented seamlessly into any log-in flow.
Frequently asked questions
AuthX Single Sign-On enables users to log into AuthX's highly secured domain and automatically log in to other associated web apps and domains.
Multifactor authentication makes AuthX SSO a highly secure platform that cannot be compromised.
Login and authentication issues are drastically reduced when you have one set of credentials to manage, which means the IT administrator will spend less time dealing with them. Businesses benefit from this by saving time and money.
No, you don't need to manually add users to your organization in AuthX SSO. You just need to make sure an account for your users exists in your IdP (Identity providers).
Identity Access Management
IAM is a technology that verifies and controls access to digital resources by ensuring users' identities.
Workstation Security
Protect sensitive data & information from malware and unauthorized access by adding security to your workstation.