AuthX is attending Channel Futures
Summit!
Explore Tech Advancements and Security Innovations with AuthX.  

Join AuthX at Authenticate 2023
Embrace the Future of Secure Authentication with AuthX
When: October 16-18, 2023
Where: Omni La Costa Resort, Carlsbad, CA
Solution For Your Organization
With AuthX's multi-factor authentication solutions,you can log in from anywhere at any time.
A platform for easy identification and access management.
Discover how AuthX can protect your company today!
Modern & Secure Authentication with UX Workflows to Improve Productivity
AuthX's authentication and passwordless solution allows your organization to build a modern & secure identity stack while keeping the workflows your users expect.
Manage Your Digital Identity & Access Management
Empower your users with secure, seamless access to multiple applications.
You can now sign into any application using a single username and password thanks to AuthX Single Sign-On. 
User focused MFA with the tools you need to create a frictionless experience.
AuthX leverages open standards and can provide a foundation for IAM or integrate as part of your modern Identity and Access Management Program.
"Escape the ordinary" with AuthX's powerful Workstation Security module and Zero Trust Policy implemented for organizations to have safe access over all devices.
Access your workstation with the following methods:
Multiple Ways to Create & Implement Secure Authentication
AuthX offers modular solutions so you can choose an authentication approach that works best for you. 
Reinforce Security system with various biometric authenticators like Face, Finger and Palm Scanner.
AuthX mobile push notification removes the need to memorize long passwords, saving you time and energy. 
Use AuthX mobile app or hardware tokens to access your system with OTP or TOTP.
Log into applications with proximity methods like tap- and-go & BLE authentication anywhere in the enterprise.
.
Seamlessly track user and admin activities and get automated reports of audits and authentication logs.
Other than SaaS and on-premises connections, AuthX offers user authentication software, integrated external applications & APIs.
More people are working remote than ever before, and the attack vector has expanded to work from home. AuthX is cloud native and made to support remote workers.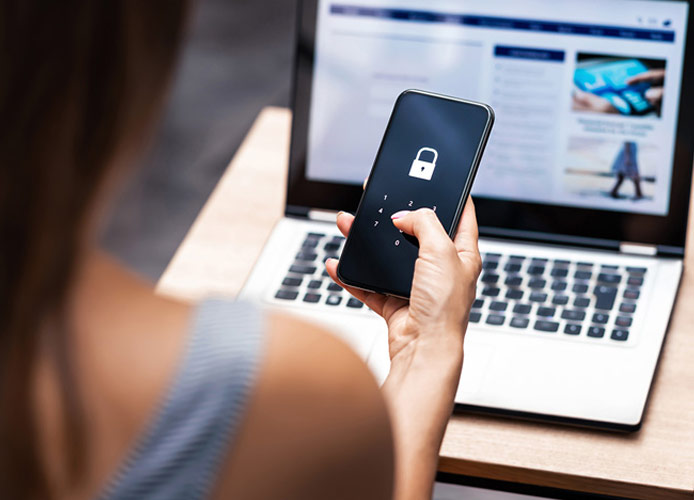 With the AuthX seamless admin portal, allow a specific group or an individual to access required resources. 
Integrate with Multiple Applications
Customize your AuthX enterprise identity management experience by linking accounts with external applications & specialized integration for organizations. Choose from popular solutions for point-of-sale, time tracking, E-commerce & more.
Don't just take our word for it, hear what our customers have to say!
"We have worked with AuthX for a while and believe they are the premier platform with the best team in the space. Due to the compelling value proposition for our use cases, we utilize AuthX as an integral piece of our authentication strategies."
Phil Scott
CEO of HBW
"At Inspira, we demanded the best and most secure authentication platform in the industry.  Multi-Factor authentication and passwordless log in for our team members, is as important as it can gets for us.  AuthX is leading the charge and is the best platform we have seen in the marketplace."
Tom Pacek
CIO at Inspira
Of confirmed breaches have been due to weak, stolen, or default passwords, according to Verizon. With AuthX we can help you avoid this, tune into AuthX now to live a stress-free passwordless life.