Learn About Your Workstations Current Status
You may have forgotten to lock your workstation when you leave your desk at times. Check the status of your workstation using the AuthX mobile app on your smartphone, and use the lock option if necessary. AuthX will even notify you when your computer is unlocked when you are not near it, allowing you to lock it remotely.
Download AuthX mobile app now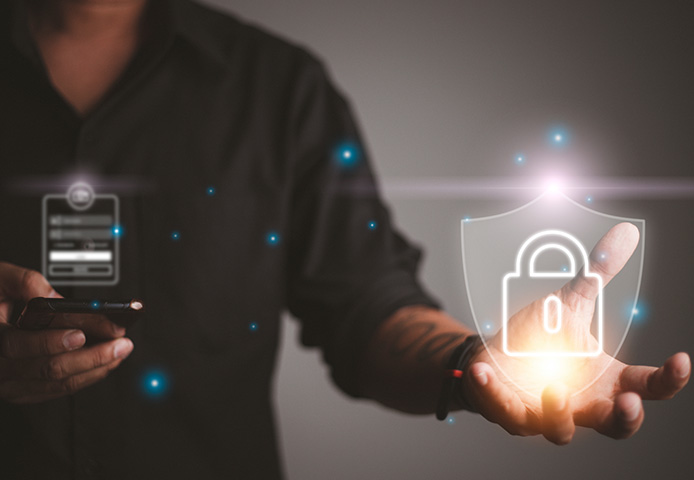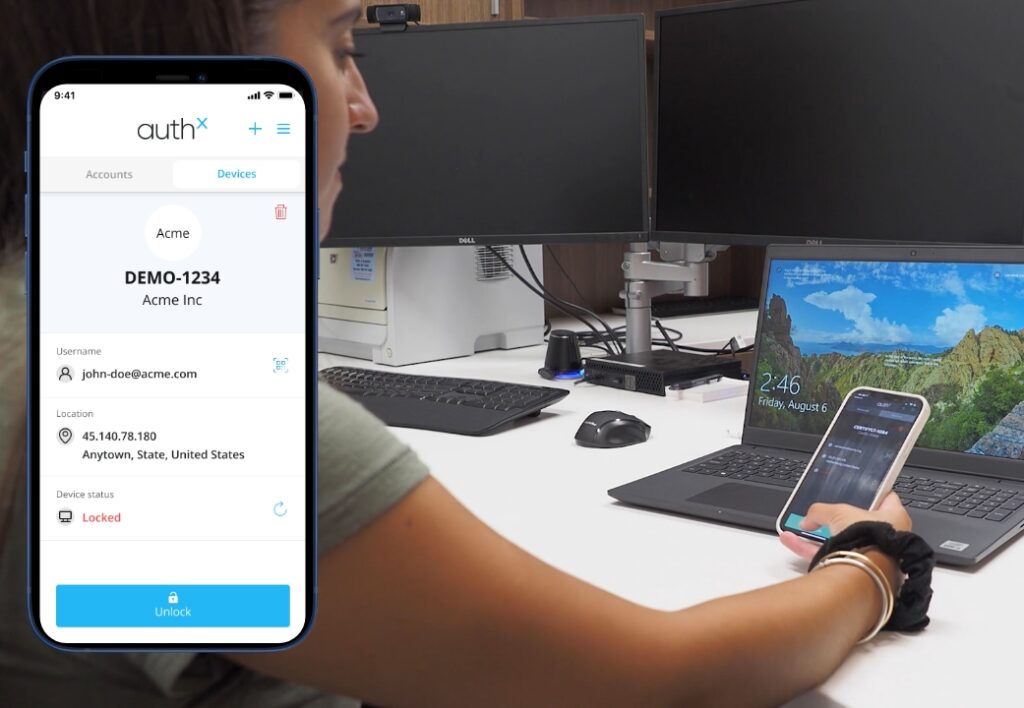 Unlock or Lock Your Workstation Whenever and Wherever You Want
Want to take a quick break from your workstation?  Tap the Lock button on your AuthX mobile app quickly and continue with your day. When you return, do the same with your workstation.  
Learn more about different types of authentication factors and how they are used to securely access workstations embedded with a zero trust policy.  
Securely Exit From Your Desktop
You can unlock and lock and unlock your desktop computer remotely with the AuthX Mobile Enabled Desktop Access (MEDA) solution by tapping a button on the AuthX mobile app. Instead of remembering a password, you can simply use your phone to gain quick and easy access to your desktop. Device information such as location, IP address, and machine name ensures that the correct device is identified
Increased Command Over Your Workstation
It can be difficult to remember to lock your computer when taking a brief break, but you can now easily meet security best practices with greater control and less time spent typing in a password. AuthX can even notify you when your computer is unlocked and you walk away, allowing you to remotely lock it.
Frequently Asked Questions
Additional Platform Features