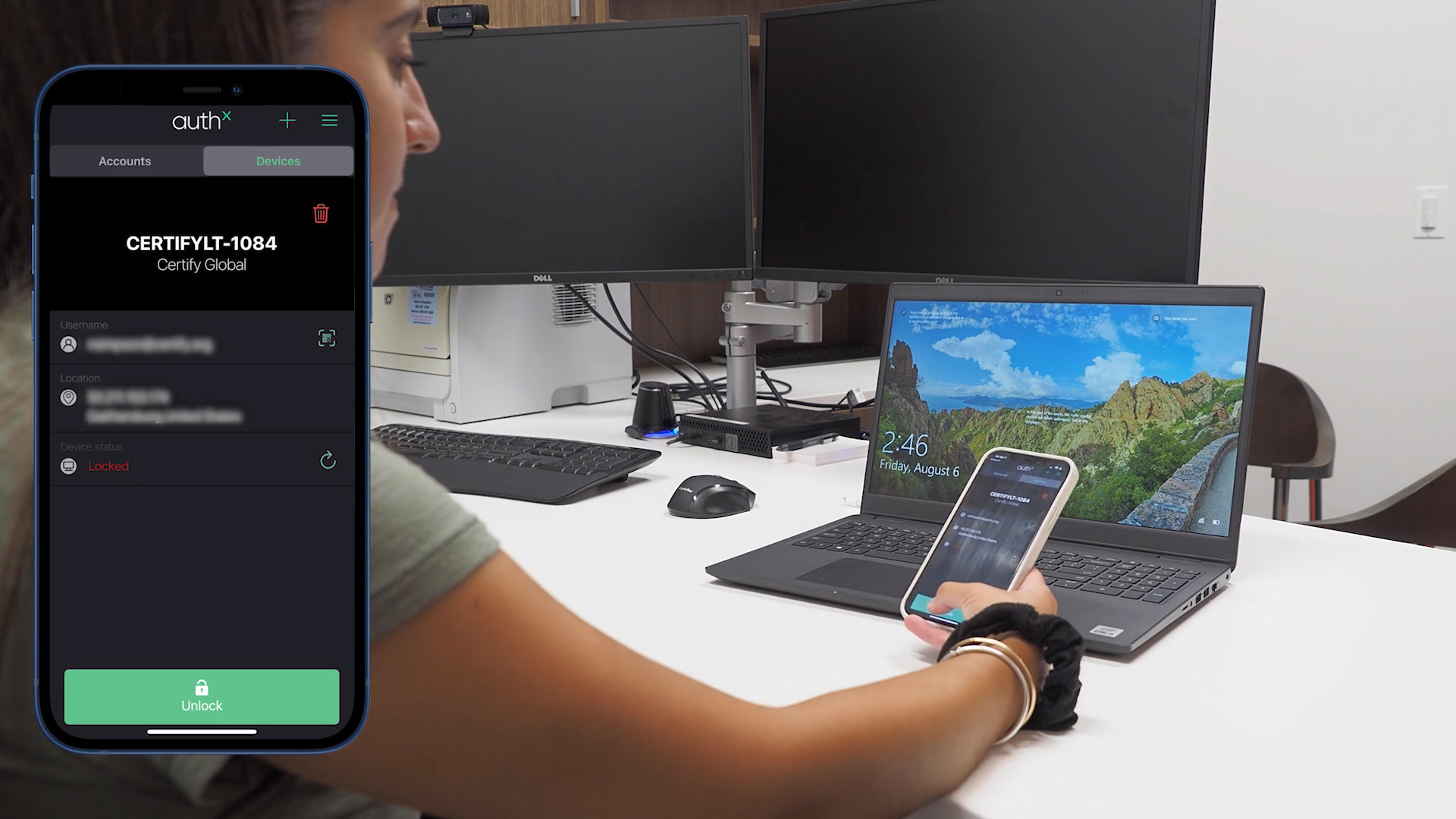 Unlock or Lock Your Workstation Whenever, Wherever
Stepping away from your workstation for a quick second? Quickly tap the Lock button on your AuthX mobile app and go on about your day. The same goes for unlocking your workstation when you return. 
Walk Away From Your Desktop Securely
With AuthX's Mobile Enabled Desktop Access (MEDA) solution, you can unlock and lock your desktop with the tap of a button on the AuthX mobile app. Instead of remembering a password, you can just use your phone for quick, effortless desktop access. Device details such as location, IP, and machine name ensure the correct device is identified.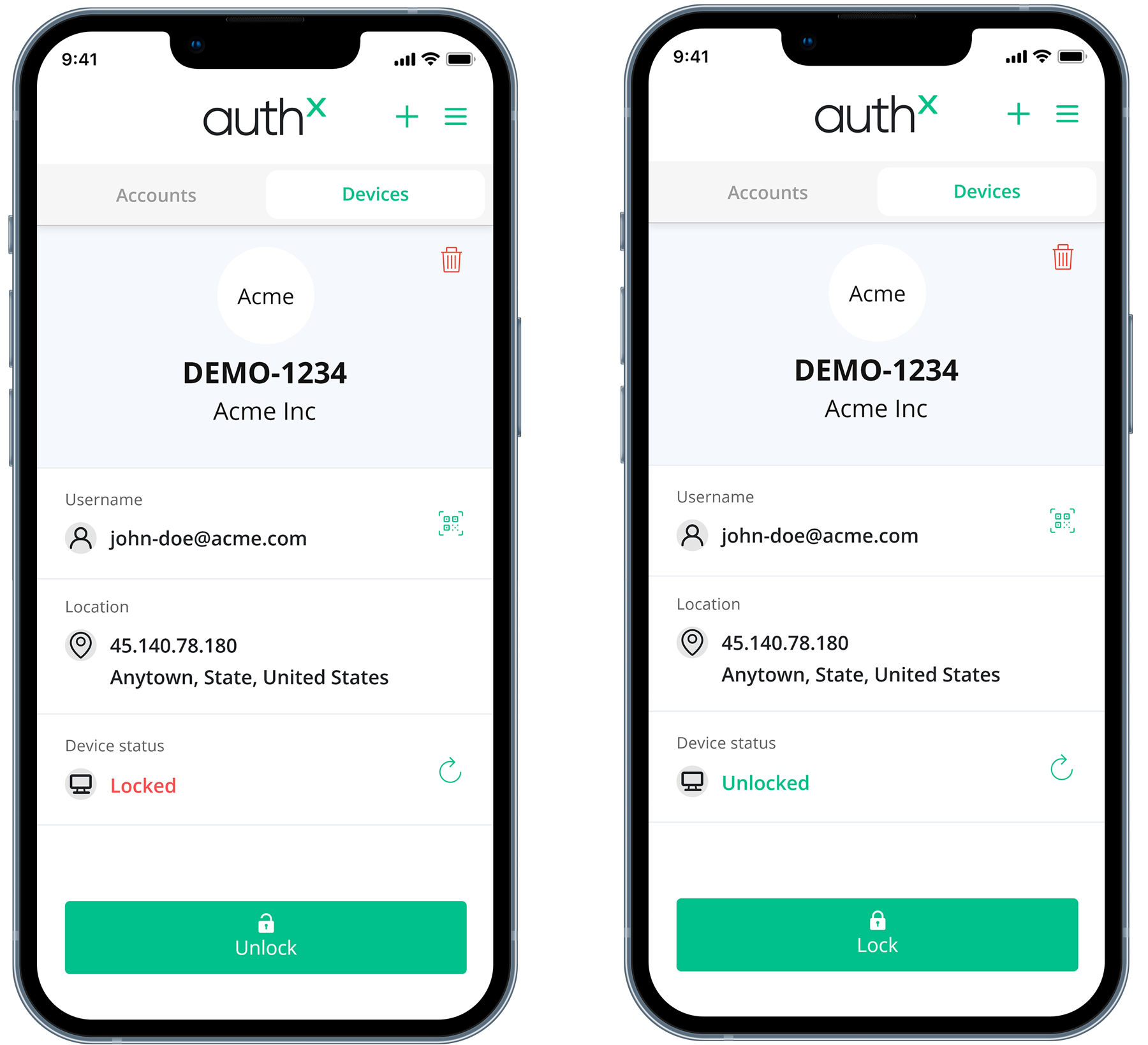 Greater Control Over Your Workstation
It can be difficult to remember to lock your computer when stepping away for just a second, but now you can easily meet security best practices with greater control and less time wasted typing in a password. AuthX can even notify you when your computer is unlocked and you step away so you can lock it remotely.
Whether you've been in business for years or this is your first small business, try Xero now and see how online accounting software can make running a business more beautiful.