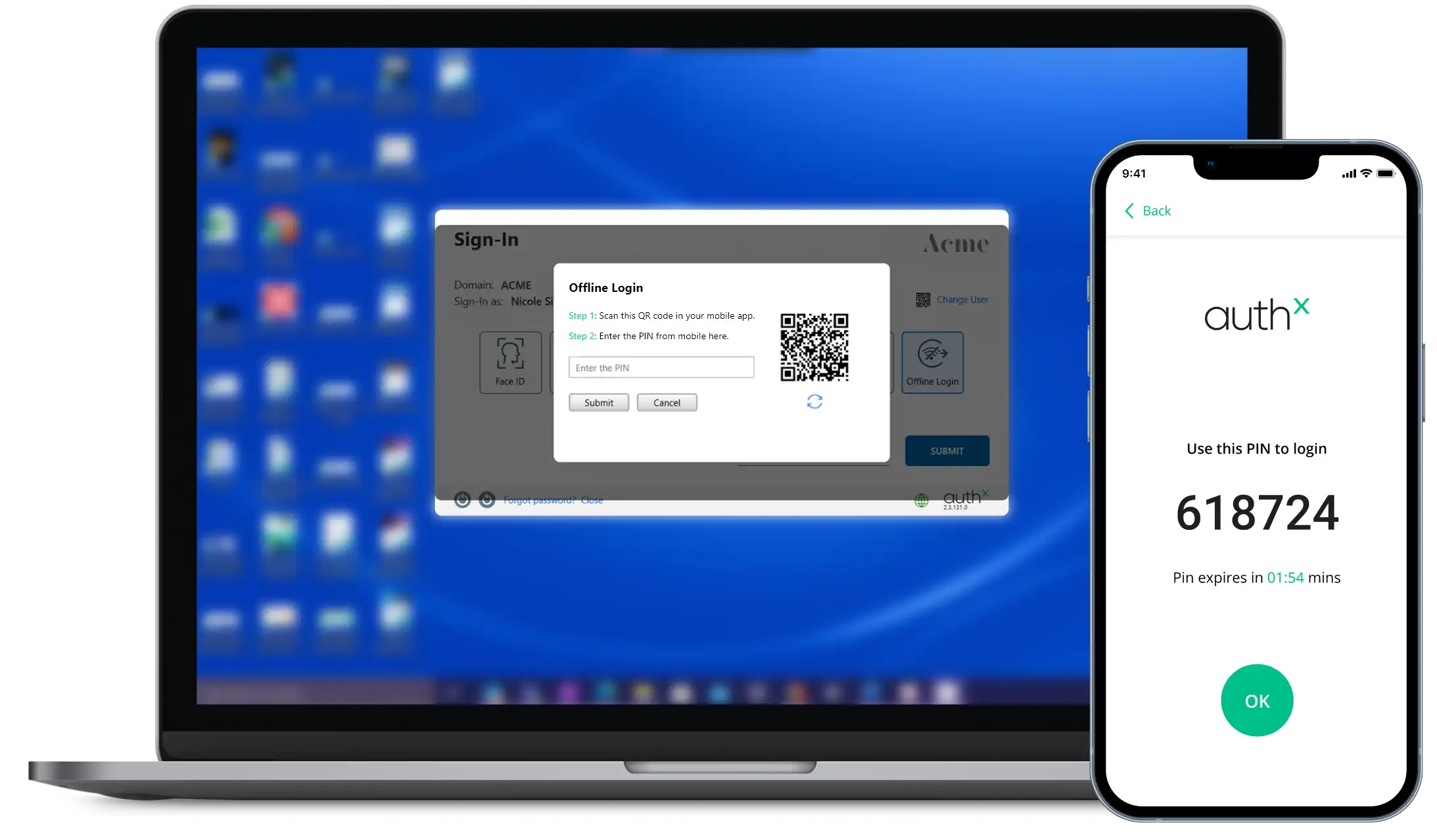 Offline Authentication Mode
Use Offline login option to authenticate with or without an internet connection. This authentication factor can prove very useful when there is a lack of net connectivity in your computer. When a user scans the QR code on the screen with the AuthX mobile app, the offline authentication factor validates the user's identity by sending an OTP to the user's registered mobile phone.
Implementing Offline Login Authentication
AuthX Offline Login mode is achieved through the following simple steps. This will allow users to authenticate their workstation seamlessly with no net connectivity.
Seamless Secure Access through Offline Login
Offline Login requires no internet connection, whereas other authentication factors do. The Offline Login can work both with or without an internet connection,and it is also capable of providing secure authentication to your workstation. Only the authorized person verified through the mobile app can access the workstation. Offline Authentication defeats the need for written passwords.
Frequently asked questions
Online authentication needs internet connection to authenticate. But offline will work on both, with and without internet connectivity.
No, Offline logins are capable of working with both connectivity.
Push Notification, OTP, TOTP, Phone Call and Offline Log in Mode
Yes, Offline Login provides the same level of secure authentication module as the other AuthX authentication factors.