A Successful Event to an end.
HIMSS 2023,
Chicago.
AuthX, in partnership with CERTIFY Health, is participating in HIMSS23. And we are demonstrating some of our innovative authentication solutions for healthcare providers. Let's meet up! 
AuthX Exhibiting at HIMSS 2023: Discover Our Innovative Authentication Solutions
Welcome to AuthX, a leading provider of authentication solutions for healthcare providers. Our cloud-based architecture offers secure and efficient authentication options, including Tap-and-Go RFID, Single Sign-On (SSO), Multi-Factor Authentication (MFA), and Electronic Prescription for Controlled Substances (EPCS) authentication.
Our Authentication Solution includes
AuthX to Healthcare providers
At AuthX, we understand that healthcare providers need secure and reliable authentication solutions that can streamline their workflows and improve patient care. That's why we offer Tap-&-Go RFID solutions that allow healthcare providers to authenticate with a simple tap, eliminating the need for cumbersome password-based authentication methods.
Our authentication solutions are designed to meet the needs of healthcare providers of all sizes, from small clinics to large hospitals. Our cloud-based architecture ensures that your authentication data is secure and accessible from anywhere, providing you with the flexibility to manage your authentication needs.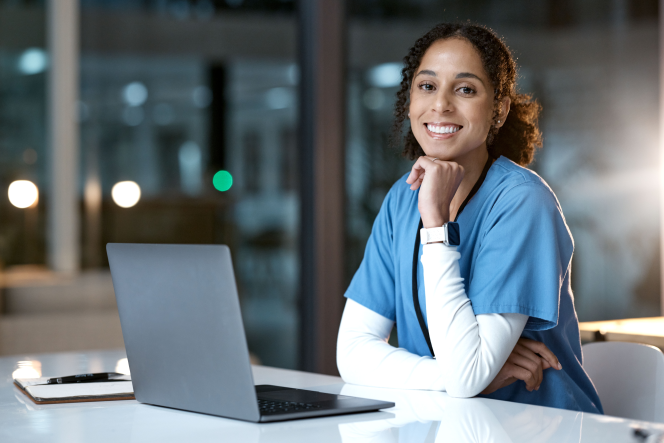 Improving Healthcare Workflows with AuthX's Authentication Solutions  With AuthX, you can enjoy a range of features and benefits that include: 
Improved security and compliance.
Streamlined workflows and reduced costs.
Enhanced patient care and satisfaction.
Increased productivity and efficiency
Simplified management and reporting.
HIMSS23 |
AuthX
| CERTIFY Health
We are excited to announce that AuthX, in partnership with CERTIFY Health, will be exhibiting at the HIMSS 2023 conference, which will take place from April 17th to 21st in Chicago! HIMSS is the largest healthcare technology event in the world, and it offers healthcare providers and technology vendors the opportunity to connect, learn, and share knowledge about the latest innovations in healthcare technology.
At HIMSS 2023, AuthX will be showcasing our authentication solutions at booth #1873. We invite you to stop by and learn more about our Tap-&-go RFID solutions, cloud-based architecture, and authentication features. Our team of experts will be on hand to answer your questions and provide you with a personalized demonstration of our solutions.
Don't miss this opportunity to discover how AuthX can help you improve your authentication workflows, enhance patient care, and achieve your healthcare goals.
We look forward to seeing you at HIMSS23!