Solution For Your Organization
With AuthX's multi-factor authentication solutions, you can log in from anywhere at any time.
A platform for easy identification and access management.
Discover how AuthX can protect your company today!
Immerse Yourself in Our Futuristic Identity Management Ecosystem
To protect your sensitive information, use AuthX to eliminate outdated processes with our end-to-end encrypted MFA platform. 
Manage Your Digital Identity & Access Management
Previously, a single user had to log in to multiple applications with multiple credentials.  
You can now sign into any application using a single username and password thanks to AuthX Single Sign-On. 
Technologies used in AuthX SSO
Every company's top priority should be data security. To integrate with web applications, AuthX has implemented multi-factor authentication. 
The AuthX Identity Access Management policy provides secure access to organizations, business partners, remote users, and mobile users regardless of their location.  
"Escape the ordinary" by implementing AuthX's powerful Workstation Security module and Zero Trust Policy for organizations to have secure access to all devices. 
Users can get to their workstation using the following methods: 
Numerous Techniques for Creating and Implementing Secure Authentication
AuthX provides modular solutions, allowing you to select the best authentication method for your needs. 
Increase the security of your system by using biometric authenticators such as a face, finger, or palm scanner.
AuthX mobile push notification removes the need to memorize long passwords, saving you time and energy. 
To gain access to your system using OTP or TOTP, use the AuthX mobile app or hardware tokens. 
Access applications using proximity methods such as tap-and-go and BLE authentication from anywhere in the enterprise.
Track user and admin activities in real time and receive automated audit and authentication log reports. 
AuthX provides software, integrated external applications, and APIs in addition to SaaS and on-premises connections.
Since the pandemic, there has been an increase in the demand for cloud storage among industries. It also enables hackers to gain access to servers and compromise user data. To avoid these occurrences, AuthX offers the following remote access security solutions.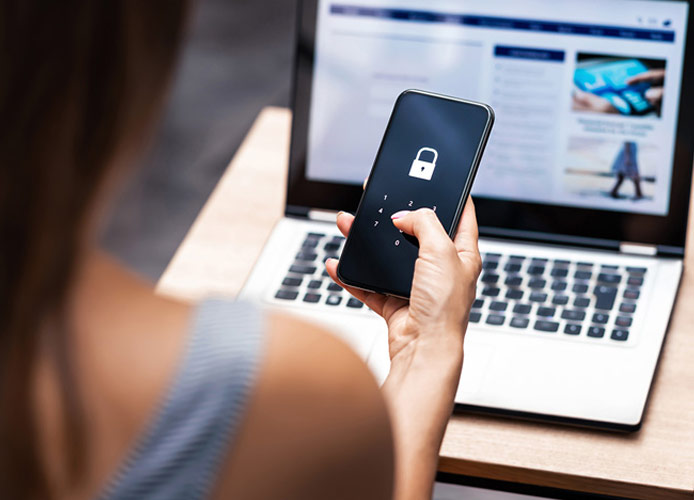 Allow a specific group or individual to access required resources using the AuthX seamless admin portal. 
Integrate With a Variety of Applications
Customize your AuthX experience by connecting accounts to external applications and offering specialized integration for businesses. Choose from popular POS, time tracking, E-commerce, and other solutions. 
Don't just take our word for it, hear what our customers have to say!
"We have worked with AuthX for a while and believe they are the premier platform with the best team in the space. Due to the compelling value proposition for our use cases, we utilize AuthX as an integral piece of our authentication strategies."
Phil Scott
CEO of HBW
"At Inspira, we demanded the best and most secure authentication platform in the industry.  Multi-Factor authentication and passwordless log in for our team members, is as important as it can gets for us.  AuthX is leading the charge and is the best platform we have seen in the marketplace."
Tom Pacek
CIO at Inspira
Of confirmed breaches have been due to weak, stolen, or default passwords, according to Verizon. With AuthX we can help you avoid this, tune into AuthX now to live a stress-free passwordless life.