Streamline your authentication process with AuthX's end-to-end platform.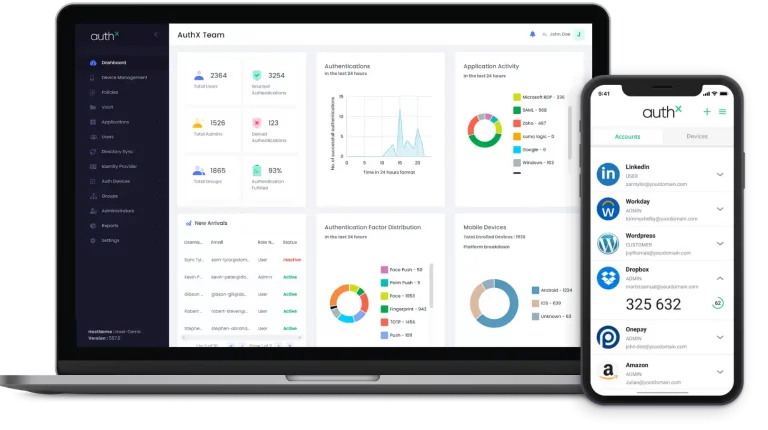 Whether you deploy it for an enterprise with thousands of users or just want to secure your own devices & applications, AuthX does it all.
Manage Your Digital Identity, Your Way
AuthX offers modular solutions so you can choose an authentication approach that works best for you.
Integrate with Hundreds of Apps
Customize your AuthX experience by linking accounts with external applications & specialized integration for organizations. Choose from popular solutions for point-of-sale, time tracking, E-commerce & more.
We have worked with AuthX for a while and believe they are the premier platform with the best team in the space . Due to the compelling value proposition for our use cases, we utilize AuthX as an integral piece of our authentication strategies.
Press, blogs, newsletters, & more
Read the latest about AuthX