An Intro to AuthX
For your application, AuthX is the best identity management platform solution. Allow AuthX to suit your business or businesses at anytime, anywhere, or at any place, thanks to the convenience of Single Sign On authentications. We offer a hassle-free, secure, and manageable solution. Providing security as your company has never seen before. Multi-Factor Authentication, Single Sign-On, Identity Access Management, Workforce Security, and Integrations are among the solutions provided by AuthX.
Health Industries Are a Target
The healthcare industry is one that has extremely valuable and sensitive data and information. There are various electronic records in the healthcare industry that contain confidential material and patient information. This makes healthcare industries a target for hackers and exposes their systems to compromise. Although, by using AuthX Multi-Factor Solution, your healthcare organization will be protected and secured.
Powerful Solutions – Single Sign On
Because doctors, physician assistants, and nurses are constantly moving and, on the go, while caring for their patients, they require a solution that is appropriate for their complex work environment. Having to remember a complicated, long, and difficult password disrupts the workflow and reduces efficiency. Single Sign-On (SSO) and Tap and Go with rf IDEAS are two solutions that can make a significant difference in the healthcare industry by leveraging AuthX's powerful and secure solutions. The single sign on authentication method allows users to access multiple applications with a single credential rather than having to remember multiple, long passwords. The
Advantages of Single Sign On:
Fewer passwords to remember
Improves productivity and time management
Customizable to your workflow to best suit your organization's needs
Because doctors work quickly, a solution like Tap and Go with rf IDEAS provides users with a manageable, effortless, and timeless experience. RFID credentials can be used in conjunction with a password to create a 2FA solution, or with other modalities to create a full multifactor authentication (MFA) solution. Tap-in/tap-out authentication simplifies passwordless desktop access for your users, saving time without compromising security.
The Advantages of Tap and Go with rf IDEAS:
Efficient, Reliable, Durable, and Reusable
You can gain quick and easy access to your desktop or web apps by using a simple RFID card or token.
Providing care in a more timely and efficient manner to patients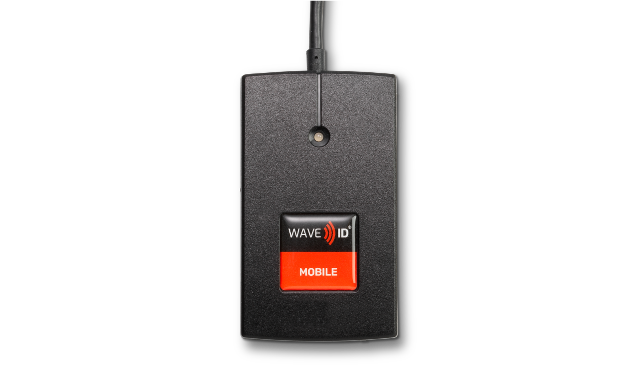 Safe and Secure with AuthX
As these solutions provide healthcare workers with a powerful and effortless experience, our solution is changing your security for a better future by prioritizing your systems and protecting your patients' data and information, preventing information and data from being hacked, stolen, or breached.